⭐⭐⭐⭐⭐ Rated 4.9/5 by over 20,000 streamers
"I upgraded to animated overlays and it made my stream look amazing! - Chris, Stream Designz Customer
✅ Be Memorable ✅ Stand Out ✅ Get More Views
Regular price
$150.00 AUD
Regular price
$227.00 AUD
Sale price
$150.00 AUD
Unit price
per
34% OFF
Sold out
100% SATISFACTION GUARANTEE
Frequently Asked Questions
What's Included in My Purchase

Your stream overlay package bundle includes the following:

✅ Instant Access To Download in .zip format
✅ Overlays in 1920x1080 size
✅ 3 Animated Webcam Overlays (Bottom Overlay Bar, With & Without Border)
✅ 5 Animated Overlay Screens (BRB, Just Chatting, Top Overlay Bar, Starting Soon, Offline)
✅ 5 Animated Alerts (Bits, Donation, Follower, Host, Sub)
✅ 7 Panels (About, Discord, Donate, Gear, Rules, Schedule, Socials)
✅ 5 Minute Count Up Timer
✅ 5 Minute Countdown Timer
✅ Stinger Transition
✅ 8 Animated Emotes
✅ Animated Overlay File Format: webm and mp4
✅ Static Overlay File Format: PNG
✅ 1 Text Document (Providing instructions on using your downloaded file)
How Will I Receive My Stream Overlays

Upon completing your purchase, you will be emailed a link to your download(s). If you don't receive your downloads, wait 15 minutes. Also, check your email spam folder. If you still haven't received your purchase, please get in touch with us.
On Which Streaming Platforms Can I Use the Overlay Designs

Regardless of the streaming platform (Twitch, YouTube, Facebook, or Kick) or the software you are using (OBS Studio, Streamlabs, StreamElements, Twitch Studio, XSplit, or Lightstream), our stream overlays can be used without any problems.
How to Setup Your Animated Stream Overlays in OBS

1️⃣ Download Stream Overlay Package zip file
2️⃣ Unzip the download to gain access to files
3️⃣ Open streaming software (OBS or Streamlabs)
4️⃣ Under "Scenes" Click + Icon and Create New Scene
5️⃣ Under "Sources" Click + Icon and Select Media Source
6️⃣ Create New and Click Ok
7️⃣ Upload animated mp4 file + hit ok
8️⃣ Repeat the process for all other overlays.
Product Description
Ultimate animated stream overlay package bundle for Twitch, YouTube, Facebook Gaming, and Kick. This "Illuminate" animated stream overlay package bundle will level up your live streams, so your stream looks professional. 


Our Animated Stream Overlay Packages Work Perfectly With


View more animated stream overlays packages here
View full details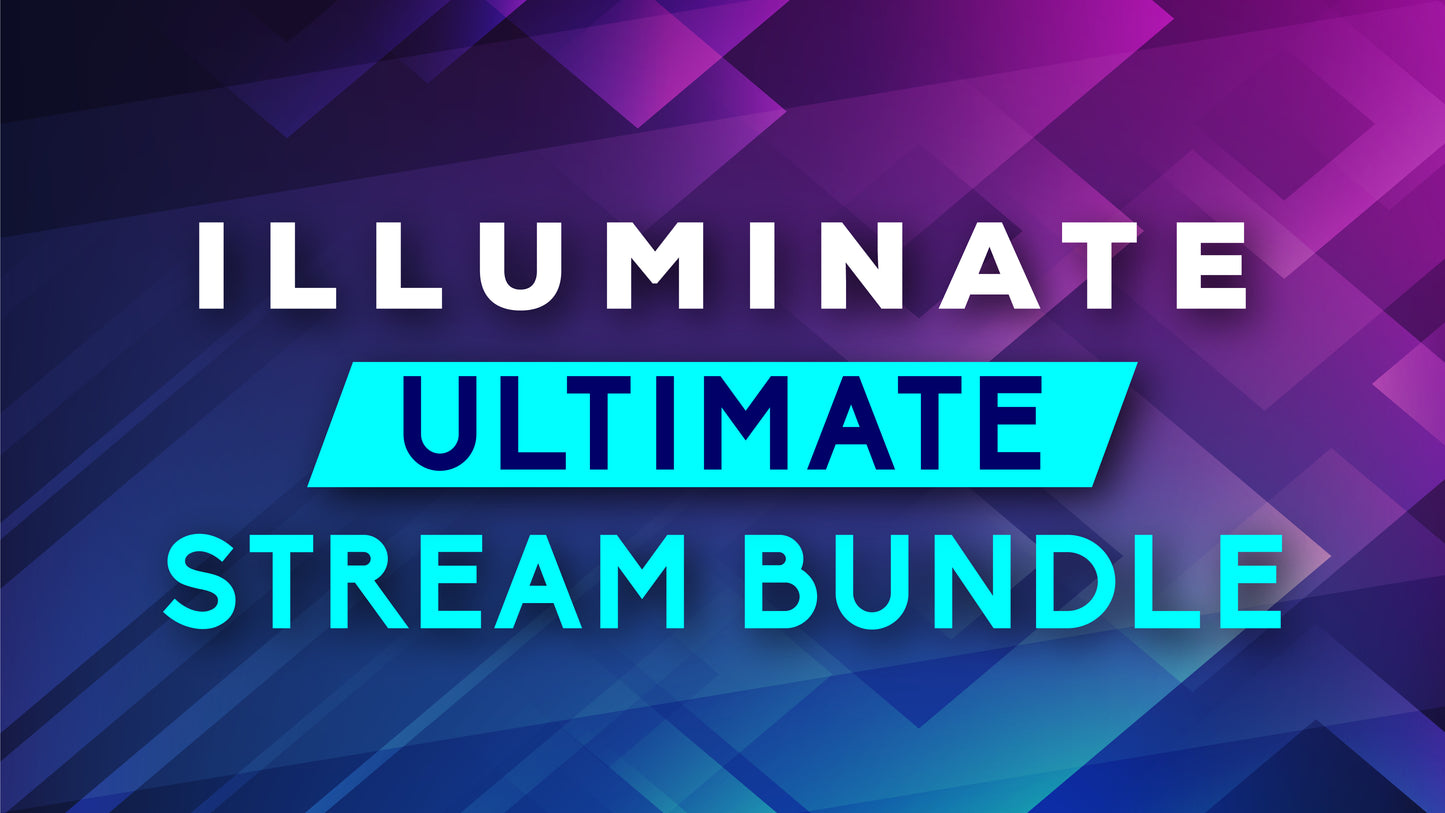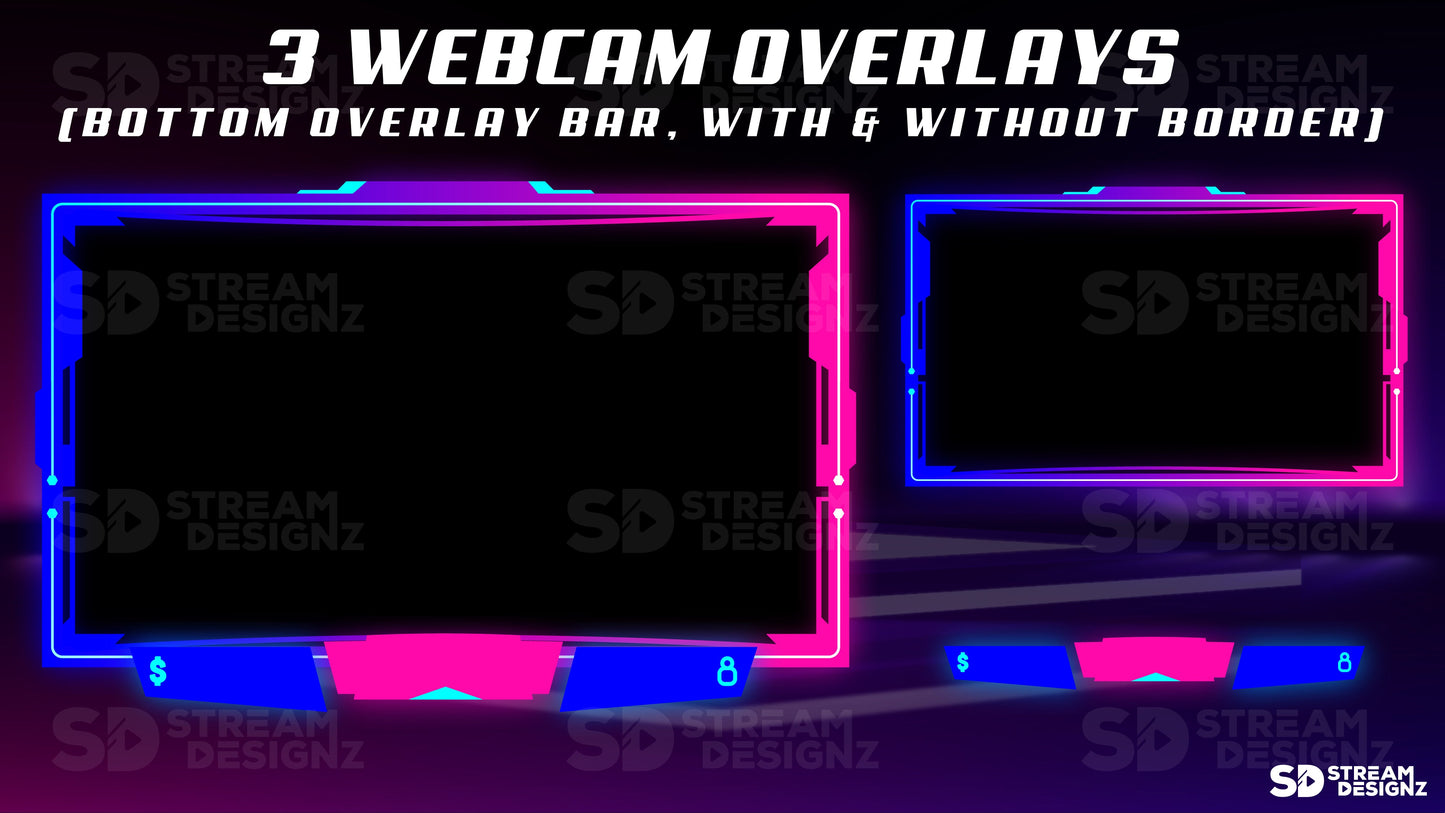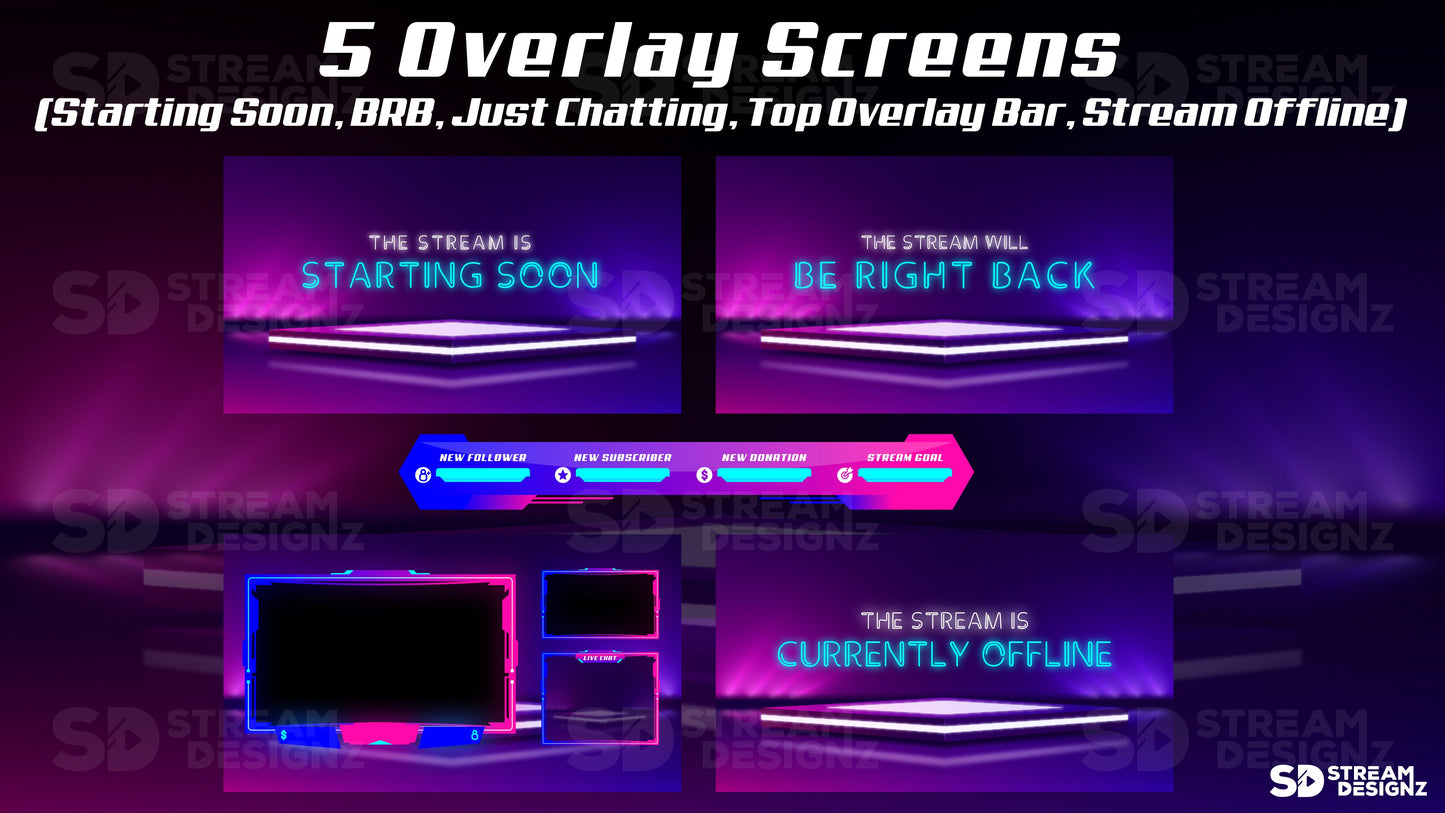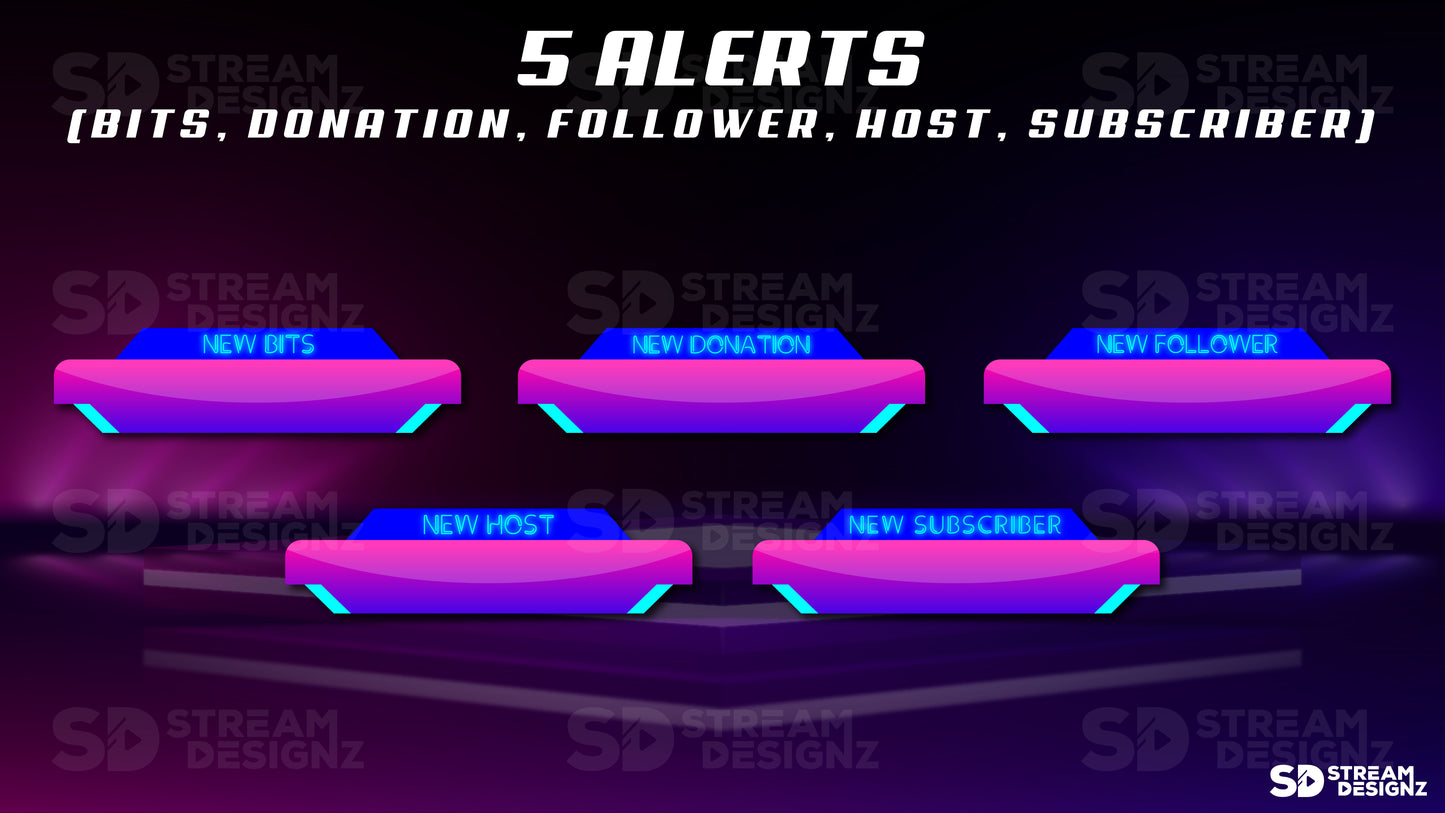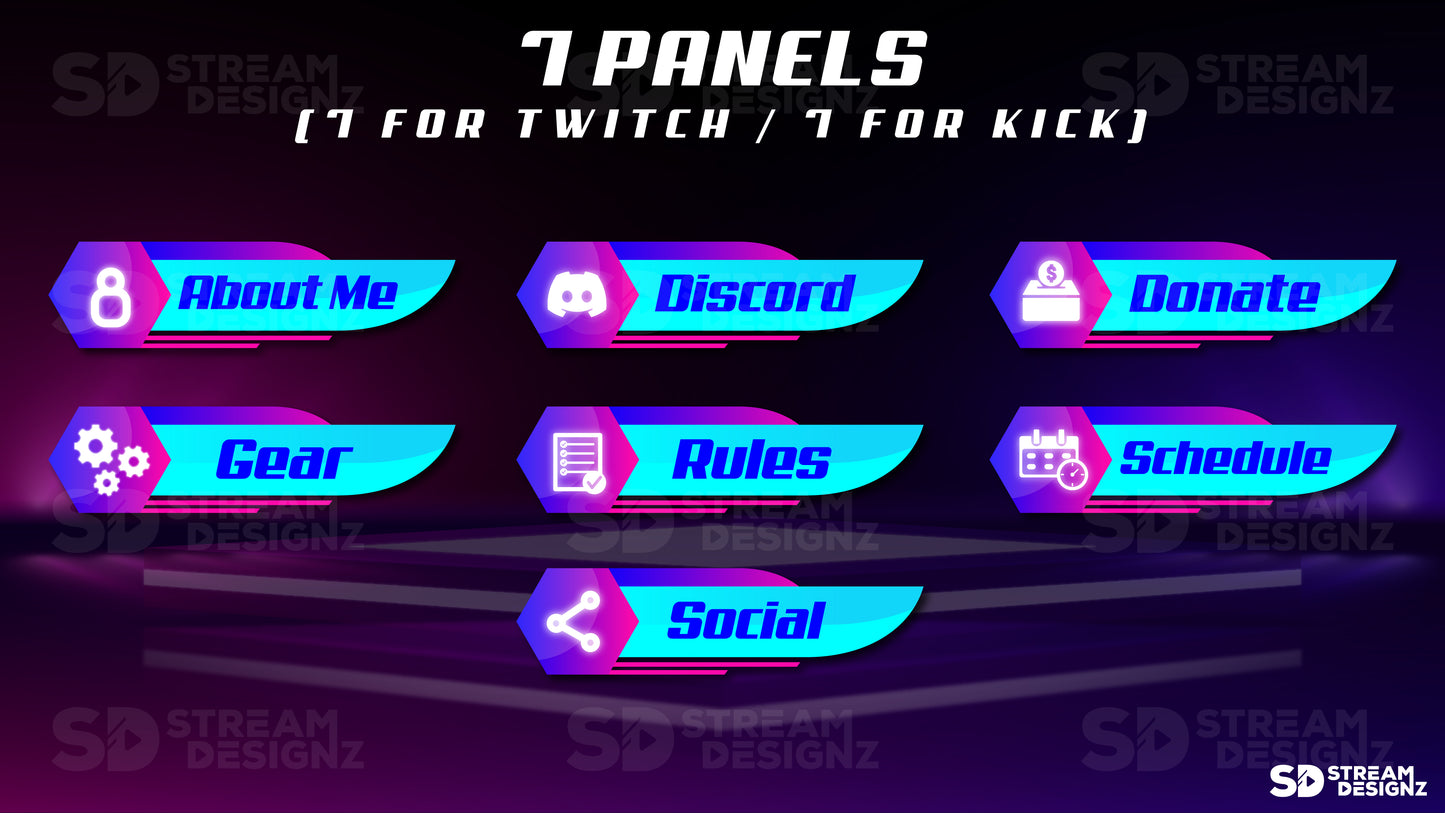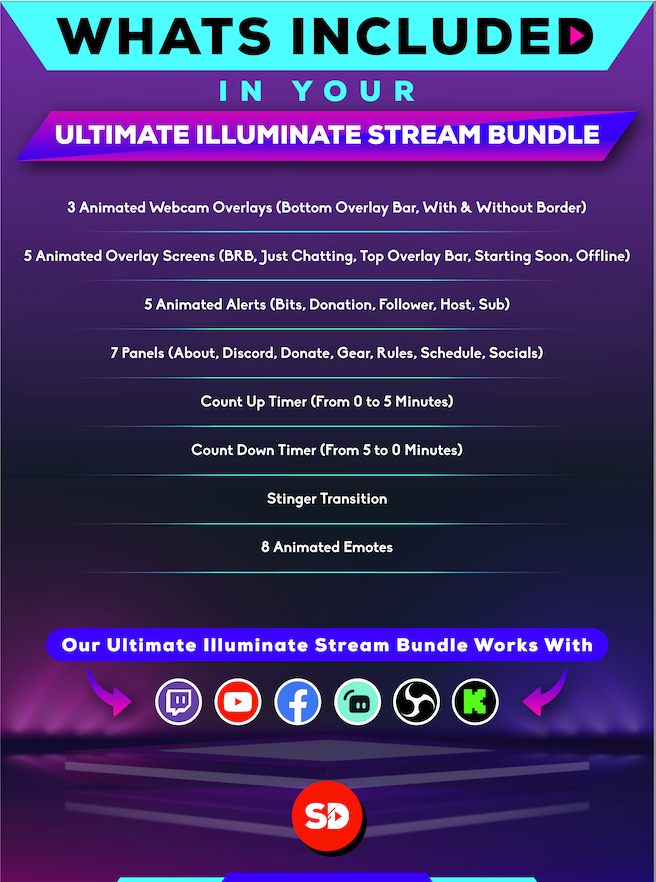 Make Your Stream Look Professional in 3 Simple Steps 👇🏼
Choose your stream overlay package, and complete your purchase through our secure online store.

After purchase get instant access to your stream overlays sent directly to your email ready for you to download.

Have a professional-looking stream that helps you stand out and wow your viewers.
Transform Your Stream with Eye-Catching Overlays! 🔥
When you have a pro looking stream that matches your style using one of Stream Designz template viewers will remember you!

No longer will you blend in with other streamers! We provide you with so many stream overlay options to help you stand out!

When you have overlays on your stream you look professional, meaning viewers will take you serious and will keep coming back!